We are extremely excited to present the full release of our new website at https://www.stakingrewards.com.
What is New?
Revised Reward Prediction Formulas for over 65 assets
We have formalized Reward Predictions to estimate the most accurate returns on your crypto and staking portfolio. We will soon follow up with some official documentation about it.
---
Advanced Staking Rewards Calculator
Predict your investment returns according to your individual set-up and make predictions based on certain network assumptions.
Differentiation of certain Reward Options
Compare several Options to make passive income with your investment into a certain asset. Each Option now has a Rating for Complexity and Risk.
Advanced Blockchain Metrics
We are displaying many new and aggregated blockchain data and metrics for all the assets listed on the site.
Staking Provider Profiles
Find the best Staking Provider according to your individual needs. Exchanges, Wallet, Custodial, Non-custodial we are tracking them all. The verified profiles assure you about 100% 1st hand data accuracy from our partners.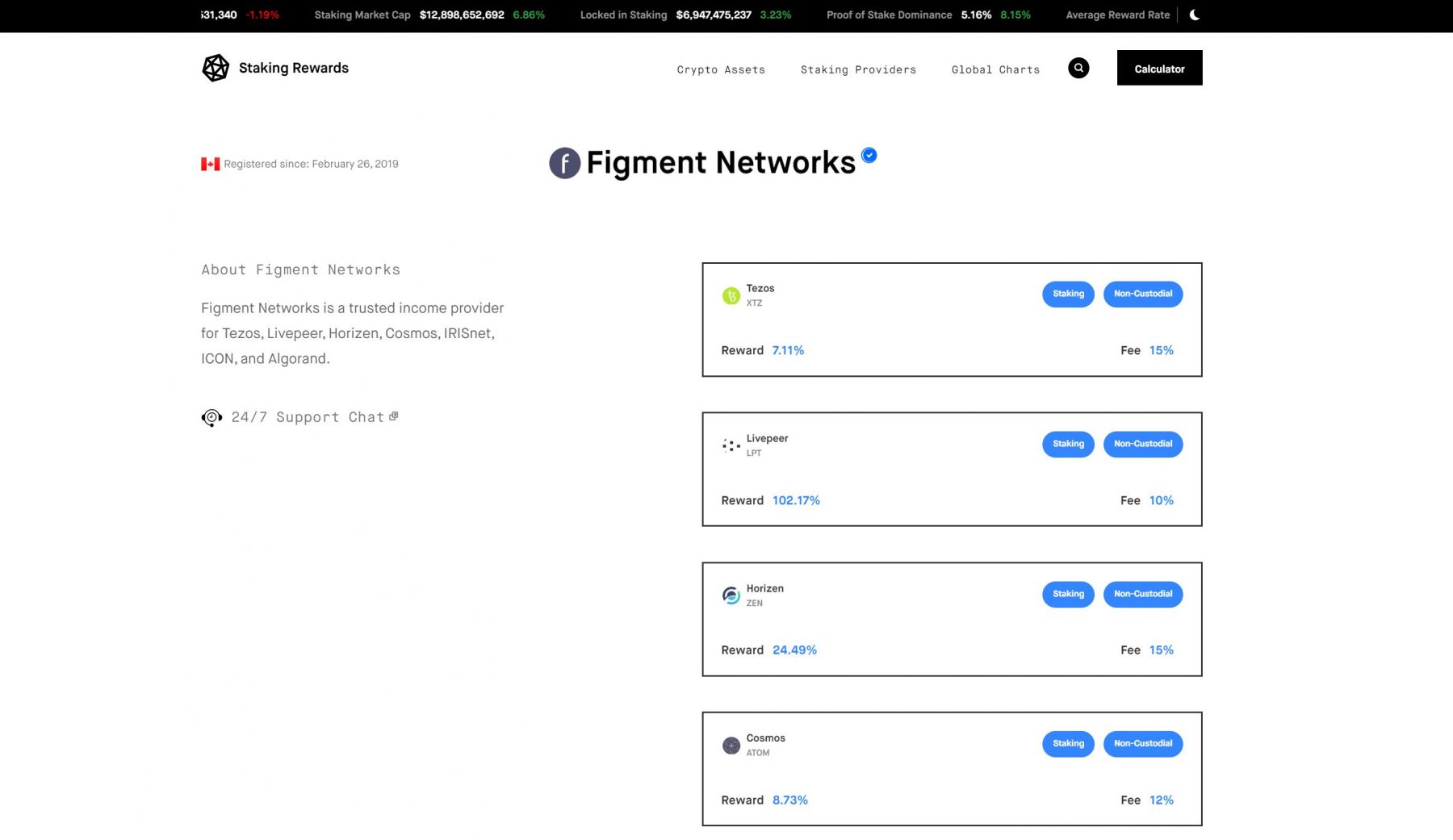 New Logo & Branding
Our new branding and logo reflects the global vision of StakingRewards and makes it easier to navigate the site by emphasizing our data.
Many new charts with rich data
We have implemented charts for Price/Marketcap/Volume, Reward/Real Reward for each Reward Option and many new Global Market Charts
Crypto and Staking Glossary
We are explaining over 220 words and phrases in our extensive Crypto and Staking Glossary.
---
Many more things to come
Despite the massive upgrade of the platform, we are still early and the next updates you can expect from us are:
All Articles and Journals will be natively integrated into the site
Many more Assets and Providers added to the platform
More advanced Filter Options
A new ranking and scoring system for assets and providers

Additionally we will offer 3rd Party Integration of our Data and Tools via:
A customizable Staking Calculator Widget
Premium Blockchain and Staking Data API Offering
Please contact us via telegram / discord / email if you are interested in one of those, so we can give you a quick rundown of things.